| | |
| --- | --- |
| From: | American Catholic Council <enewsletter.acc@gmail.com> |
| Subject: | September ACC newsletter |
| Preheader: | |
| Reply: | sheilapeiffer.acc@gmail.com |
You are receiving this email because you have expressed interest in the American Catholic Council and the work of Church Reform. To change the email address where you receive these communications, click "Update Profile/ Email Address" at the bottom of this newsletter. To assure that our "stuff" gets to you and isn't diverted to your SPAM folder, add the following email address to your address book or contact list: enewsletter.acc@gmail.com.

You may

unsubscribe

if you no longer wish to receive our emails.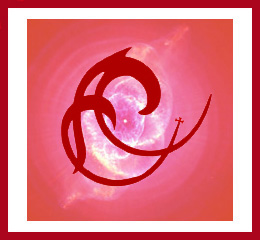 American Catholic Council
    Reclaiming the Promise of Vatican II
Join us in "dropping keys"!
| | |
| --- | --- |
| NEWSLETTER                September 16, 2015 |   |
ACC Mails copies ofWhistle to all U.S. bishops!

Thanks to a generous donation, ACC has sent every bishop in the U.S. this historic chronicle of the clerical abuse coverup written by the late Robert Blair Kaiser.  If you have not yet read this, be sure to order it soon

 here

.

Whistle:  Tom Doyle's Steadfast Witness for Victims of Clerical Sexual Abuse by Robert Blair Kaiser

Tom Doyle has been credited with breaking the story on the Vatican's coverup on clerical sexual abuse in the early 80's and is a fierce advocate for victims, offering testimony in the courts on the effects suffered by so many, including suicide.  As a priest,Tom heroically put his own career in jeopardy by being the voice of the silenced.

All profits from sales are donated to charities assisting victims of clerical abuse.

Don't forget to register for the Call To Action conference in Milwaukee on

November 6-8…..


 Janet and Sheila will be attending the COR meeting just preceding the CTA conference…..if you are coming, let us know!

"LOVE is our Mission:

A Church for All"

 

Sunday, September 20th at 3:30 PM

Witness vigil in Philadelphia, PA

sponsored by COR

Following the conclusion of the international WOW conference in Philadelphia, there will be a collaborative COR vigil across from the Cathedral at 3:30 PM.  We expect hundreds from all over to hold up the family issues that are missing from the Church's deliberations and to celebrate our determination to create a "church for all."

It's not too late for you to join in the action and prayer on that date!  Access the complete toolkit of suggestions

here.

  Even a small gathering can be a powerful witness!

 

 

Around the world, our bishops have increasingly responded to the priest shortage by closing, merging or clustering parishes. According to canon lawyer, Kate Kuenstler, PHJC, JCD, "The parish reconfiguration process used by dioceses . . can also lead to a business mentality, caught up with management, statistics, plans and evaluations whose principal beneficiary is not God's people but the church as an institution."


 

This open letter begins, 

Dear Pope Francis,

Please urge the world's bishops to find creative ways to keep our parishes open rather than closing them.

Countless people throughout the world share your vision of a missionary Church that proclaims the joy of the Gospel in attitude, word and deed. Even more, they live it out in their local parishes — the grassroots basis of the Church. It is in the everyday life of the People of God that the Church exists.

SAVE THE DATE!


ACC is planning a Jubilee Year Pilgrimage to the Camino de Santiago in Spain!

Final details coming soon, but the dates are set:

June 17-26, 2016.

Plan to join us for a reasonably priced experience in Christian pilgrimage, with a focus on using dialogue and "encounter" to develop a long-term vision for ourselves and our Church.

Prayer for the Family Synod

Remembering

the Holy Family as our model,

let us recall their marginalization.

Like so many, the Holy Family, too, encountered ridicule for being different.

In remembering them, help us to lift up and celebrate all loving families.  May we be generous in spirit, compassion, forgiveness, and love.

In celebration of all the diverse forms of love that embody family life today, let us pray in gratitude.

We pray, God, with our siblings in faith, for all families….

For LGBT families.

Families of various abilities.

Interracial families.

Multi-generational families.

Families of multiple faiths.

Single parent families.

Families of religious communities.

Blended and adoptive families

Traditional families.

Multicultural families.

For these and all the communities of love in your worldwide Church, let us pray for a greater increase in love amongst our global community.

For all the ways we are family to each other, we pray.  Amen.

(prayer developed by CTA and COR)

Don't miss this exciting international gathering!

For those nearby, single event ticketing is now available.  See the full schedule

here

.

Work with Us!

Secure credit card contributions through

Network for Good.

Prefer writing a check?  Please make them out to "ACC" and send to:

9077 Springview Loop, Estero, FL 33928.

Thank you!

Visit Our Website  

How to Contact Us

Email:

US Postal Mail:

c/o Joseph Beausoleil, Treasurer

9007 Spring View Loop

Estero, FL 33928

"Ephphatha!  Be Opened!"

John Frank and I recently attended Richard Rohr's conference, "The Francis Factor", (see also John's account below) which began with this quote:   "A small man builds cages for everyone.  The sage keeps dropping keys all night long for the prisoners."

This quote personifies Pope Francis in his strategic leadership style: subtle, simple and gospel-based. He has been called a "one man Vatican Council", a "miracle of humility in an age of vanity" by secular sources.  Pope Francis and St. Francis had an identical message, a message calling all to a life of simplicity, compassionate care for others, self and the world around us.  In the short life of his Papacy to date, Francis has given a new face to both Catholic identity and the papacy. Francis is ushering in a new era of Catholicism where love trumps law; where care for the whole invites us to be both responsible and responsive to all around us.

The CAC conference reaffirmed that both St. Francis and Pope Francis boldly invite the individual to change. We may have been taught early on that we are the Church and yet the institution has trained us to function as obedient, mute and unquestioning children while Francis is calling us to the opposite.

"The Church (is being) called for a new vision, a new Pentecost, a new people of God who would help make the gospel alive in a world where religion would be less institutional and more personal."                ( Making All Things New,  Ilia Delio)

This transformative experience of moving out of ourselves to care for others and the world we live in often makes more sense to the heart than to the mind.  Francis is calling us to embrace love as the operating principle of our faith.   It doesn't get more simple than that – but putting that principle into practice is as challenging a premise as they come.  We are called through his words, actions and the newest encyclical, Laudato si', to become contemporary Catholics by becoming closer to creation itself.  I think Jesus is saying "Ephphatha! Be Opened!" to those of us who have closed our minds to new learning about our faith, new information, new ways of living life.  If the universe is continually changing and growing, why would Jesus' call be any different?  We often separate ourselves from other Catholics who may lean liberal or conservative. The more fundamental distinction may be between people of consciously or unconsciously closed minds vs. open minds.  Jesus calls His followers to be open minded, to seek wisdom and truth, wherever it might be found.

We know the universe was made to be a self-creating, living system that makes evolution possible.  Openness to the evolving cosmos, aware and conscious of the needs of the world and an ever-compassionate response to others is our call as contemporary Catholics.  Are you open to this call of the Spirit?  Will you join us in learning more about how we can all begin the journey in this direction?  We will break open these issues in our walk on the Camino next Spring as we walk a seaside pilgrimage with the Spirit to be further inspired.

 Be open!

Janet Hauter, National Chair, ACC

        

Key-Dropping with Francis & Francis …

 

The ACC crew with Fr. Richard Rohr: Lynn Roth, Hugh O'Regan, Pattye Spezia , Fr. Richard, John Frank, Janet and John Hauter.

Reflections on ACC's presence at the "Francis Factor" 

By John W. Frank

I have always believed that New Mexico is the spiritual center of the Universe. I have been there on several occasions over the last 30 years, and had the opportunity to return two weeks ago to participate in a conference hosted by the

Center for Action and Contemplation

(CAC). The event was titled The Francis Factor… How St. Francis and Pope Francis are Changing the World.  The program featured three extraordinary speakers:  

Richard Rohr

, Franciscan priest, spiritual teacher, author and Founder of CAC;  Ilia Delio, Theologian-Cosmologist from Georgetown University in the vein of Pierre de Chardin; and

Shane Claiborne

, social activist, author and founder of The Simple Way in Philadelphia.

As a former "intern" of CAC back in the days of its founding in the early 1980s, I shot off an email to Richard back in May when I first heard of the conference, and inquired if it might be appropriate for ACC to piggy-back on the CAC program, and ask the corollary question:  If the Francis Factor is changing the WORLD, how is it changing CHURCH and how might those insights challenge those of us in the Church Reform Movement?

To my delight, Richard wrote back with these affirming words: "You represent the ACTION part of our name, and hopefully will be a gift to those who are ready to DO and not just talk and listen!  I am glad you will all be there, and I am sure you will be making a contribution to the whole ethos and message. Thank you!"

And so, with deep gratitude (and a good bit of fear and trepidation), Janet Hauter and I took a leap in faith. We booked a small meeting room, paid for by a gracious anonymous ACC donor, and we planned a 90-min process for the first evening of the conference, which was virtually the only open time slot during the 3-day program. We had no means to promote the event except a simple ½ page flyer that we circulated among the nearly 1000 participants earlier that afternoon.

To our great surprise, and though folks were travel weary and had spent a full afternoon together in the first day of the formal program, nearly 50 returned that evening after dinner to reflect with us on how the Francis Factor is changing the church.  Janet shared the ACC story, and I reflected on how Pope Francis' leadership style creates a unique opportunity to change the institution and create a more welcoming and inclusive church. We then invited folks to share stories of hope and action for change.

As it was, few were aware of ACC and very few identified themselves as church reform activists. How interesting, indeed, given the advanced spirituality of most folks in attendance at this conference?  We need to unpack what that suggests as to how reform organizations advance the "cause."  Though few of our participants had a history in church reform, they were keenly interested in the prospect of reform under the new pope. They were introduced to the Catholic Bill of Rights and Responsibilities and were open to the challenge that we are all players in the transformative work that lies ahead.

The themes of the conference itself struck a chord within me as I considered the challenge posed by CAC in its promotion of the Francis Factor: "Both St. Francis and Pope Francis walk in the steps of Jesus, the ultimate radical, who changed people's hearts … through simple words and actions of love. Their transformative vision is alive today … and reveals the very "marrow of the Gospel."

Elements of that vision were evident in the two banners that adorned the main stage in the conference hall. One quoted St. Francis, saying "Bear patiently not being good, and not being thought good." The other, by Pope Francis, "I prefer a church which is bruised, hurting, and dirty, because it has been out on the streets."

The message, as Richard challenged us in closing comments, is ultimately one of subtraction, not addition, going down, or "falling up" as he would say, as we transition from a religion of externalities, rules and doctrine and earning points that get us to heaven,  to one that transforms the heart in processes of "dropping keys" that empower and liberate others. The process is at the heart of dying to the "false self" and discovering the "Immortal Diamond" of our authentic humanity.

Richard underscored the "keydropping" metaphor, quoting the mystic Sufi poet, Hafiz:

The small minded man builds cages for everyone he knows.

While the sage, who has to duck his head when the moon is low,

Keeps dropping keys all night long

For the Beautiful Rowdy Prisoners.

And so that is the challenge, how to be a church of key-droppers, as we liberate all those imprisoned by their fears, judgments, anxieties, failings and hurts of the past and that isolate them from the love of God and the company of the loving Christian community. As the song goes, and as we sang as the gathering song for the closing Eucharist at the inaugural American Catholic Council on Pentecost Sunday in 2011,

All Are Welcome

.

To reflect more about KEY DROPPING, listen (and pray with) the song

DROPPING KEYS

, by the contemporary folk-rock group called The Levins.  And, if you want to go still deeper, tune into the seven sessions of CAC's Francis Factor via access to the unedited video webcasts. Access is complimentary through October 16th.  Password: Franciscanism.   Check it out

HERE

!

 An      on 

We continue with our feature from

Reyanna Rice, Board member of Concerned Catholics of Montana and ACC supporter.  She is actively following and analyzing Pope Francis' statements and actions and will offer a reflection each month to inspire us to integrate reform into our own lives and communities.

 

Follow Reyanna's blog about her sojourn in Rome during the Family Synod by logging onto

this website

after October 4th!

I begin this Eye on Francis with a link to an article that has substantial quotes of a talk that Papa Francesco gave to the Congress of International Theology meeting in Buenos Aires.  Take the time to read it.  You can access this brief article

here

.

What the pope is saying here, he has said in many different venues.  Basically, it is his call to a more merciful, pastoral church.  He never lets a chance go by to address this, and more so the closer to the Synod it gets.  And why is that so? Because he is very well aware of the kind of pushback that is occurring as the Synod gets closer.  It has been there since the end of the Synod session held in October of 2014, but it is getting denser and more frequent.

As lay Catholics, we need to be very aware of this pushback and be able to address it.   I see it being led by one careerist churchman in particular, one who has a penchant for elaborate vestments, lots of lace and wearing a 20 yard (yes 20 yard) long red silk cap called a cappa magna anytime he can.  I think you all know who I am talking about.  Recent articles are indicating there are about 17 cardinals who align with him.  They are not wasting any time in trying to fire up the conservative/traditionalist lay base.  They have recently published another book extolling the doctrine of the church in regards to marriage and how that cannot change.  If you have read the article in the link, you can see Francis' reply to them.  This group has accused those who do not think like them of trying to sabotage the Synod process.  They have been crying constantly that sabotage happened in the last session of the Synod and will happen this time.  They called foul play to a meeting, called by the Pope, earlier in Rome of theologians, moral theologians, and ethicists who spent time discussing how the Church could find ways to pastor to those in difficult marriage situations.  They termed it the "shadow synod".

What is as plain on the nose on my face, to quote my dear mom, is that this group is doing exactly what they are accusing others of doing.  I think Jesus had something to say about this kind of behavior and it had to do with beams in a place that would cause a lot of eye pain and redness.  The opposition to Francis also talk a lot about "confusion" and that the pope is sowing confusion.  It is their euphemism for anything he says that they don't like and they don't like a lot about this pope.  The backlash is there and it is not subtle, in fact many times it is downright insolent what bishops and cardinals are saying about him.

I recently finished Paul Vallely's new book, Pope Francis: The Struggle for the Soul of Catholicism.  The last 6 chapters are all new material and quite revelatory about how much resistance Papa Francesco is facing in the Vatican across the board.  Chapter 15, entitled "Synod and Schism" gets to the heart of what I am talking about here.  He opens the chapter relating his experience at a conference in England that Raymond Burke keynoted.  Suffice it to say that the "good cardinal" was entrenched in defending the status quo with no mercy to those who divorce and remarry.  What Vallely found interesting was that not once did the name Pope Francis ever cross his lips.  Vallely noted in this chapter, and throughout those last chapters, examples of the kind of pushback Francis is receiving from members of the curia who are either "slow walking" his reforms hoping (and in some cases even praying) that he dies before they have to follow the reforms or downright actions taken to blatantly road block his efforts.  They are terribly afraid of the Synod process because they know that the pope wants this type of governance to become permanent and wants it to supercede the curia in power.  It is all about their loss of power.

We need to be aware of these instances,but I think we also need to trust this canny Jesuit pope who besides being a very holy and spiritual man is one crafty politician who knows how to maneuver.  I would not want to play chess with him! By all reports, (and Vallely verifies it with some good primary sources) he is not phased by all of this pushback.  In fact he is very calm, welcomes it and thinks it is normal.  He has said that all this speaking out happens in all families and, besides, he now knows what they are thinking.

But there is one other thing that he says and firmly believes.  He sees all of this as the Holy Spirit being let loose and he fosters that any way he can.  He believes deeply that the Holy Spirit will lead the Synod into a good direction for "God's Holy Faithful People", his words when he is referring to all of us.  I think we also should trust he is following where the Holy Spirit is leading, but Pope Francis would also say we need to be wise to what is happening. Keep praying for him as he walks this tough, complicated road!